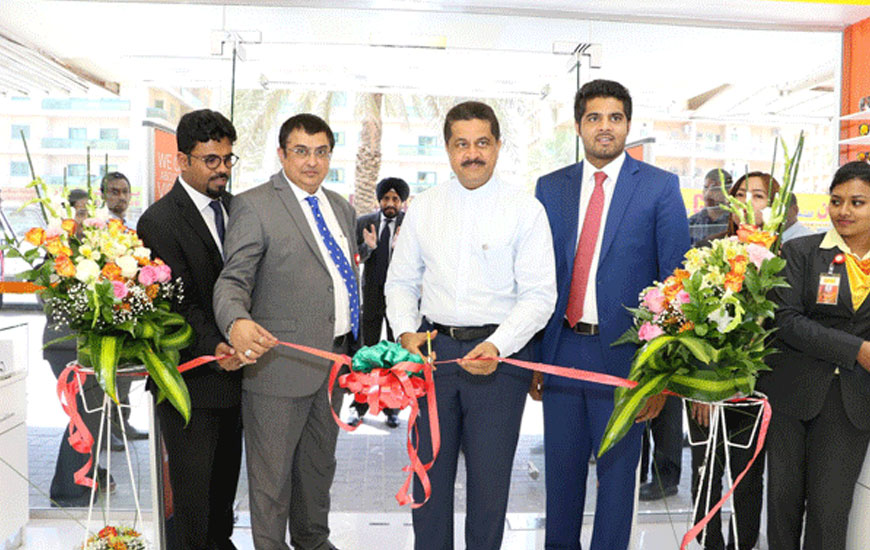 According to Thumbay Group's strategic plans, 100 ZO & MO Opticals outlets will be operational in different countries, by 2020.
The Retail Division of Dubai-based Thumbay Group opened a new outlet of 'ZO & MO Opticals' in Al Wahda, Sharjah, on Tuesday, 7th June 2016. The outlet was inaugurated by Mr. Thumbay Moideen – Founder President of Thumbay Group, in the presence of Mr. Akbar Moideen Thumbay – Vice President of the Healthcare Division of Thumbay Group, Mr. Akram Moideen Thumbay – Director Operations of the Construction and Renovation Division of Thumbay Group and other members of the Group's administrative team.
Established in 2010, this is ZO & MO's sixth outlet in the UAE, and the second in Sharjah, further extending the UAE-born brand's range of world class optical services, complete with a wide choice of frames, lenses, sunglasses, contact lenses and solutions.
Mr. Thumbay Moideen said that the Retail Division of Thumbay Group, consisting of Thumbay Pharmacy, Nutri Plus Vita, ZO & MO Opticals and The Flower Shoppe has huge expansion plans in the UAE & Middle East. "We have plans to open more ZO & MO outlets in shopping malls, high streets, hospitals and key shopping areas, thereby establishing it as a leading retail chain for optical care & services," he said. The Group plans to have 100 ZO & MO Opticals operational by 2020, in line with its strategic plans, he added.
ZO & MO Opticals laboratories and workshops are some of the most sophisticated in the region. All standard activities are automated and a wider area network links all point-of-sale computers with a head office server. The computerized maintenance of customer details and history enables the company to understand and anticipate its clients' needs and employ direct marketing techniques.
To celebrate the opening, the new ZO & MO outlet in Al Wahda has announced an inaugural offer of a free gift with every purchase worth AED.250/-.  Presently, all Zo & Mo Opticals outlets in the UAE are offering a special 'Ramadan Midnight Offer' of up to 60% discount on branded frames and sunglasses, available from 8 pm to 12 midnight for the whole month of Ramadan.