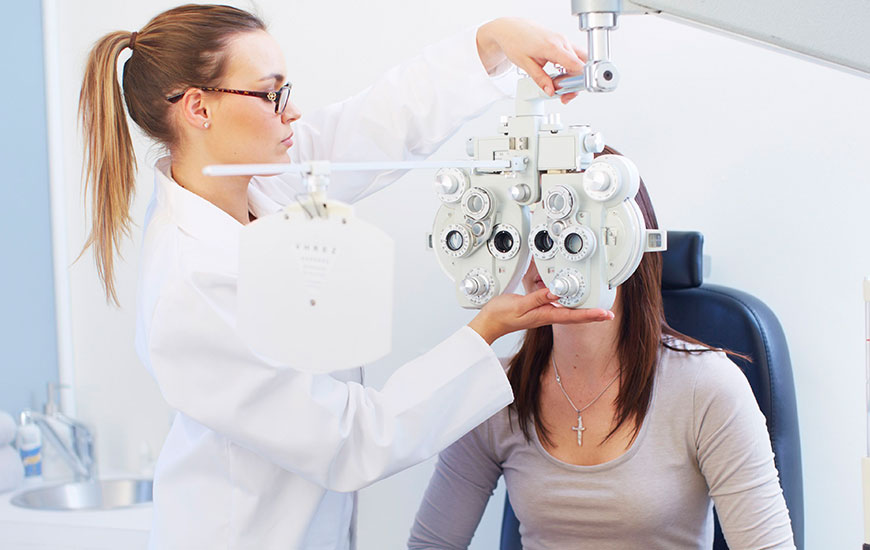 When was the last time you had an eye test? Could you remember it?
If yes, where was the eye test conducted?
Was it an optical shop in a fancy shopping mall, or an optical shop in an unnamed street by some seemingly unprofessional optometrist or just a normal salesperson?
This is the case which holds true for a vast majority of us. The same goes for me, until recently.
My recent experience with ZO&MO Optical and Thumbay Healthcare is so mind-blowing that I think it's necessary to tell the story and raise the awareness of professional eye care and optical store.
On 19th May, I visited ZO&MO Optical store, Al Jurf, Ajman. It's part of my work routine. Just out of curiosity, I requested an eye checkup. It's been more than a year that I've worn my current glasses. I would love to know if there is any power change. The Optometrist Mrs.Rincy attended me carefully and did a full eye test.
To our great astonishment, my real eye power is lower than the power of the lenses which I was wearing. The test result shows that my left eye power is -4.0 and cylinder -1.25, while the right eye -1.5 and cylinder -1.75; However, for the lens power of the glasses which I was wearing, is -4.75 on the left eye and -2.25 on the right eye. I was totally shocked and didn't expect such a big difference.
The optometrist did a few eye tests to verify the surprising results and still the same. To be on the safe side, she suggested me seeing an ophthalmologist in the vicinity of Thumbay University Hospital and doing a comprehensive eye test. She was so kind to guide me to the doctor's office. Dr. Soman performed a preliminary eye checkup on me and found the same result. It's not normal to have the eyesight better than the lenses power. And I got this branded spectacles and costly lenses from a well-reputed optical chain in this region. I felt indignant on the fact that I spent so much on the glasses and it turned out that the lenses power weren't right for me.
To be sure, Dr. Soman recommended another medical eye examinations which would span 2 to 3 hours. A kind of tropicamide eye drops would be applied to my eyes to dilate the pupils, allowing the doctor to fully measure my vision. After that, it would take 2 hours or more before I could read and drive. The test was done in another day; the doctor conducted repeated eye tests on me before and after the application of the cycloplegic eye drops. And the final result stayed the same as the initial test and luckily my eyes are in good health. And the result is trustworthy for me. I know I was in the safe and professional hands and did a thorough examination to believe in the result.
This is totally a brand new experience for me. But I know this is the way it should be. And I wish I could have done this long before, when I put my first pair of glasses.
Because when it comes to a vital and delicate organ as eyes, we can never be too careful.
As suggested by Dr. Soman, I changed a new Essilor lenses for my glasses with the correct power. Because my eyes get used to the higher power, it will take some time to adjust my eyes to the lower power and become comfortable. Fortunately it's not too late to correct the false eye power.
When digital technologies advance, it shapes the style of our work, study and life. Inevitably, we are using the digital screens on a daily basis. I just hope that more and more people will realize the significance of professional eye care and give your optical glasses to the trusted hands, to safeguard your eye vision and health.