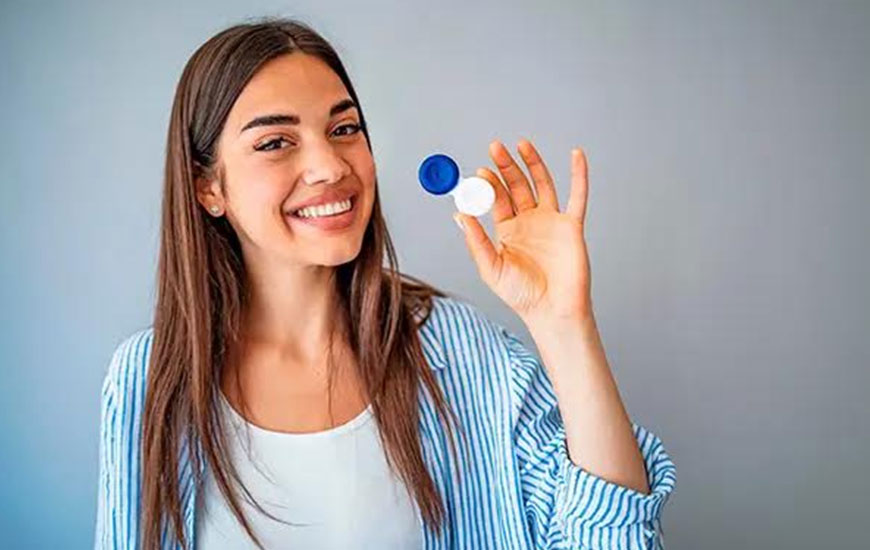 Here's our attempt at helping the optician community out there with these repeated asked questions regarding contact lenses:
How often are contact lenses replaced?
With respect to the regular soft lenses that are worn to correct eye power, commonly, there are monthly disposable lenses that you change every month. Two weekly lenses and of course daily disposable lenses- these are truly disposable or use-and-throw lenses. Typically, they are worn in the morning and discarded before going to bed.
What are daily disposable lenses? 
Daily disposable lenses are designed for single use just like tissue papers, surgical gloves, etc. They are becoming increasingly popular- well who would not want ultimate convenience and comfort! Imagine you don't have to worry about cleaning, maintaining and storing the lenses. How easy your life would be!! There are people who wear these lenses on a regular, everyday basis. They are also popular as a secondary option to regular reusable lenses (monthly/two weekly). Suppose you are a regular contact lens wearer and you have to travel.
You may just carry a few pairs of daily disposable lenses. This way you can eliminate the need of carrying a solution bottle and make your life easier. It is like- people do have a separate travel kit: disposable toothbrush, cup, plates and even undergarments. Another interesting pattern is- if you happily wear spectacles regularly and occasionally wish to not wear them. Imagine an adventure trip, a picnic, a wedding or maybe just spending the weekend with kids when you wish to be spectacle free. You can use daily disposables on those occasions.
These lenses must be expensive, right? 
Although that would be the first thought coming to anyone's mind, we need to consider the cost vs benefits here. Daily disposables offer the ultimate convenience, great comfort and freedom. In addition, you save on the cost of a lens care solution. Today in UAE, the cost per day of these lenses is as low as 3 AED. Think of how much we spend on parking or on a cup of coffee. Is the freedom we get to enjoy our life worth it? Also, for occasional wearers, it makes absolute sense. Use them when you need them or want them- continue using your spectacles or reusable contact lenses otherwise.
For how many hours can one wear these lenses in a day? 
Typically, one can wear these lenses from 8-16 hours. Like any other type of contact lenses, even daily disposable lenses come in different materials. There are advanced materials that allow longer, comfortable wearing time. The duration also depends on the condition of your eyes, the type of your work and environmental factors. Your eye care practitioner is the best person to answer this question specifically.